Have a good rest, renew one's strength,
avoid stress, simply be healthy and feel fine.
It is in your own might!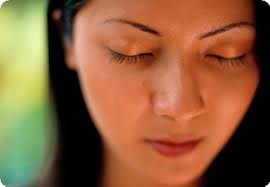 Do you know such emotional appearances as anger, hatred, aggression? Or the condition of indifference and weakness? Being honest with yourself you will accept your acquaintance with the foregoing and many other feelings as well as emotions negatively affecting your life.
How many times have you promised yourself to be better, calmer and happier?
   And what about your health? In what condition is this precious thing for which the word "health" is used?
Change yourself and your life will be changed as well!
    Running life, stress, irregular nutrition and many other everyday     factors poison the organism. Altogether they disturb its natural functions causing illnesses, fatigue, failures and problems. In other words – they disturb our life.
We believe that this is not the first time you have thought about it. Nobody but you can help yourself. Neither vitamins, nor food supplements, excepting you alone.
We have knowledge we are eager to pass to you. Here you can achieve practically applied methods of perfection. The first stage of education is the Course of Laughter Therapy and Deep Relaxation Method.
We believe you will apply all the opportunities offered by the knowledge to make a step to your health and welfare. Purposefulness is a step to your success.
We sincerely wish you luck and success. Remember that your happiness depends on you!
Course of Laughter Therapy and Deep Relaxation Method (DRM)
    This educational course stimulates the functions of organism self-regulation and strongly improves state of health of man.
    It is scientifically proven that almost all (98 %) of diseases and illnesses are based on problems with nervous system, which is caused by stress. The only way how to renew nervous system after stress is rest. Course of Laughter Therapy and Deep Relaxation method gives much deeper rest as man ordinary obtains while sleeping. Such relaxation allows to purify from stress whole organism of man, including the physical body, the nervous system, the psychics and mind.
    Participators of course becomes stronger and more stable in life, interrelations with other people get better.
The course includes:

 a complex of rational exercises composed from Himalayan and Yoga gymnastics

 balanced breathing

 elements of laughter therapy

 correction of spinal column

 elements of inner peacefulness and silence

 diet

 home exercises and other elements
Some results of the course

 improvement of physical state of health

 general rejuvenation of the organism

 working capacity increases

 mental faculties improve

 psychics and nervous system get strengthened

 weight gets normalized

 much easier get rid of bad habits (alcohol, smoking etc.)

 establishing of positive perception of life

 rising of self-confidence
Training schedule of the course
The ordinary course of DRM consists of 9 days of exercises in a row with one free day (break) and approximately 2-3 control days more after some interruption days
One lesson in group takes about 2-3 hours.
Conditions of the course

 Trainees have to attend all lessons of the course
(in every next lesson new elements are taught depending on learned in previous lessons)

 Trainees have to accomplish all home exercises – it includes breathing exercises and simple complex of physical exercises and takes about 1h two times daily (besides group training lessons),

 keep a vegetarian diet so as deep purification of organism can take place without any discomfort,

 not to use any alcohol during the whole course and 4 weeks after its completing.